Art, freedom and creativity will change society faster than politics.
-Victor Pinchuk-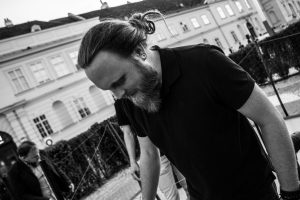 With these words, which describe my mindset quite well, I want to introduce myself. Hi, my name is Patrick! I am a Vienna based photographer.
I picked up my first DSLR camera in 2015 and four years and 100.000 (maybe even 100.001) pictures in retrospect, this is where my love of photography started.
Music in my ear, the camera in my hand – capturing these goose bumps moments for eternity. (Live-) Music has always been something I could not live without. I started my photography adventure in front of the stages in 2015. Small clubs first, but soon I wanted to go for the bigger stages, which I did – a decision I did not regret a single second.
Combining both, music and photography, in one work stays my passion and ongoing inspiration.
It´s not only the loud moments in front of the stage that I love. It´s also the silent ones that you can find when you get lost in the woods or the mountains. If you wish to take some photos far away from a studio setting, just let me know and we will arrange something unique for you.
Lean back and have a glance through my work!
And if you think we are a good fit: Let's exchange ideas in real life over a coffee or beer!
Contact: patrick@docsnyderphoto.com
You can also find me on Instagram: